JEFF HARDY
Jeff loves being the pastor of Cross Park Church.  Jeff grew up in Conover, NC and attended UNC Chapel Hill and Reformed Theological Seminary.  After working with Campus Crusade for Christ for several years and living overseas, Jeff and his wife Trish came to Charlotte in 2010 to start the process of planting Cross Park Church.  Jeff and Trish have three girls: Caroline, Claire, and Julia.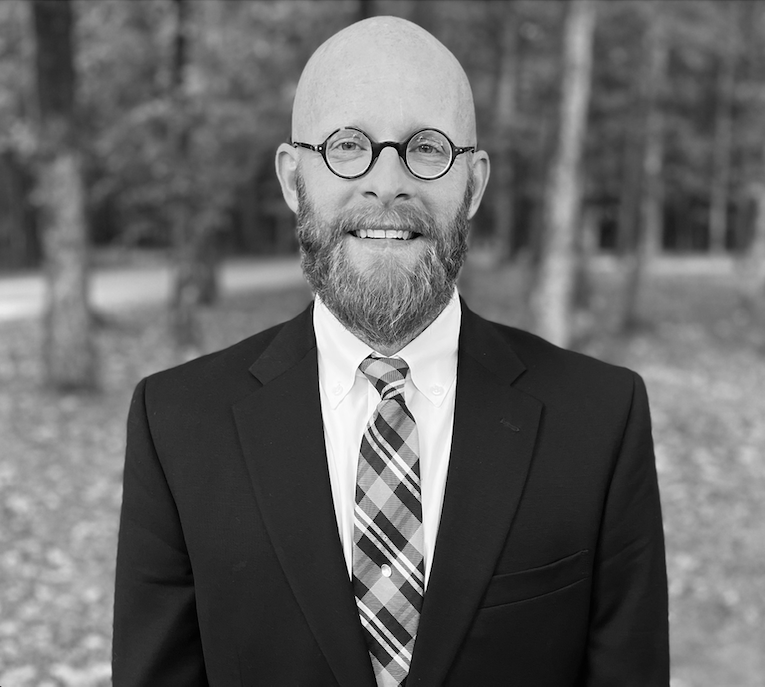 GRANT BEACHY
Grant grew up in Carlisle, PA and came to know Christ at an early age under the godly influence of his Christian parents and solid Church family. The Beachys have been in pastoral ministry here in the Carolinas since Grant finished his MDiv at Covenant Seminary in 2003: seven years as an assistant pastor in Greenville, SC and then eleven years as a solo pastor in Jacksonville, NC. Grant is delighted to join the Cross Park team and serve as the Associate Pastor. Grant and Sara have five children: one off at college (Anna Catherine), two here in Charlotte (Colin & Bailey) and two already with the Lord.
WILL MILKS
Will was born and reared in Greensboro, North Carolina, within a family forest of step, whole, and half-siblings. He had a great experience with both private and public schools. Later, he was thankful to attend and complete studies at both Erskine College and Reformed Theological Seminary. Husband to Nicole (a Charlotte native) and father to John Austin, Will is glad for their support as he gets to love Jesus by helping lead worship at Cross Park Church!
ERIN MARTINSON
Erin was born and raised in Charlotte, NC. She holds a Bachelors degree in Sports, Entertainment, and Event Management from Johnson & Wales University – Charlotte, NC and a Masters Degree in Arts Administration from SCAD – Savannah, GA. Erin and her husband, Jon, started attending Cross Park in late 2013. While she is not doing administrative work for Cross Park, she is a stay at home mom. Erin is passionate about adoption, racial justice, and her family.
POLLY THATCH
Polly grew up in Abidjan, Cote d'Ivoire, daughter of SIM missionaries. She attended Taylor University, graduating with a journalism degree, which she has used in the international development industry for 20+ years. Polly is married to Patrick, and they have two boys–Eoin and Finn. The Thatches started attending Cross Park the summer of 2014, when they moved to Charlotte, and are pleased to be at a church that they love.
CHRISTINA EMMONS
Christina and her husband Dan have been at Cross Park since the beginning. Christina grew up in Greenville, SC, graduated from Covenant College, and was a middle school teacher. The Emmons have 5 kids: Simone, Luke, Mark, Zack, and Bethany. After having her first child, she became a tutor and later Cross Park's first Nursery Coordinator. Christina also felt called to participate in the Women's Care Team because of her love for the body of Christ. "I have been deeply cared for by the church in many stages of life and desire to walk with women towards Christ in the same way." Christina took voice lessons in high school, once had her picture on a billboard, and starts every day with multiple cups of coffee.
KATIE GIGNAC
Katie and her husband, Brad, have been attending Cross Park since August of 2016. They have three little girls: Natalie, Leah, and Emily. Katie grew up in Virginia, and is the middle of three girls. She is a stay at home mom for their three little girls and serves in the children's ministry at Cross Park as Nursery Coordinator. Katie grew up on a dairy farm where she seldom helped with farm chores. She loves tea, cats, baking, crafts, hand sanitizer, and Christmas. She would love to meet you and learn more about you. Katie has been a member of the Women's Care Team since it began in 2019. She has a desire to encourage and pray for women as they navigate the various joys and trials they encounter in their day to day lives. In her own life, she's found that having an encouraging friend who is rooted in Christ has a profound impact on her faith and helps hedge off feelings of loneliness, doubt, and a sense of apathy. She desires to walk alongside other women (as many women do the same with her) in an effort to help them grow in their faith and be encouraged along the way.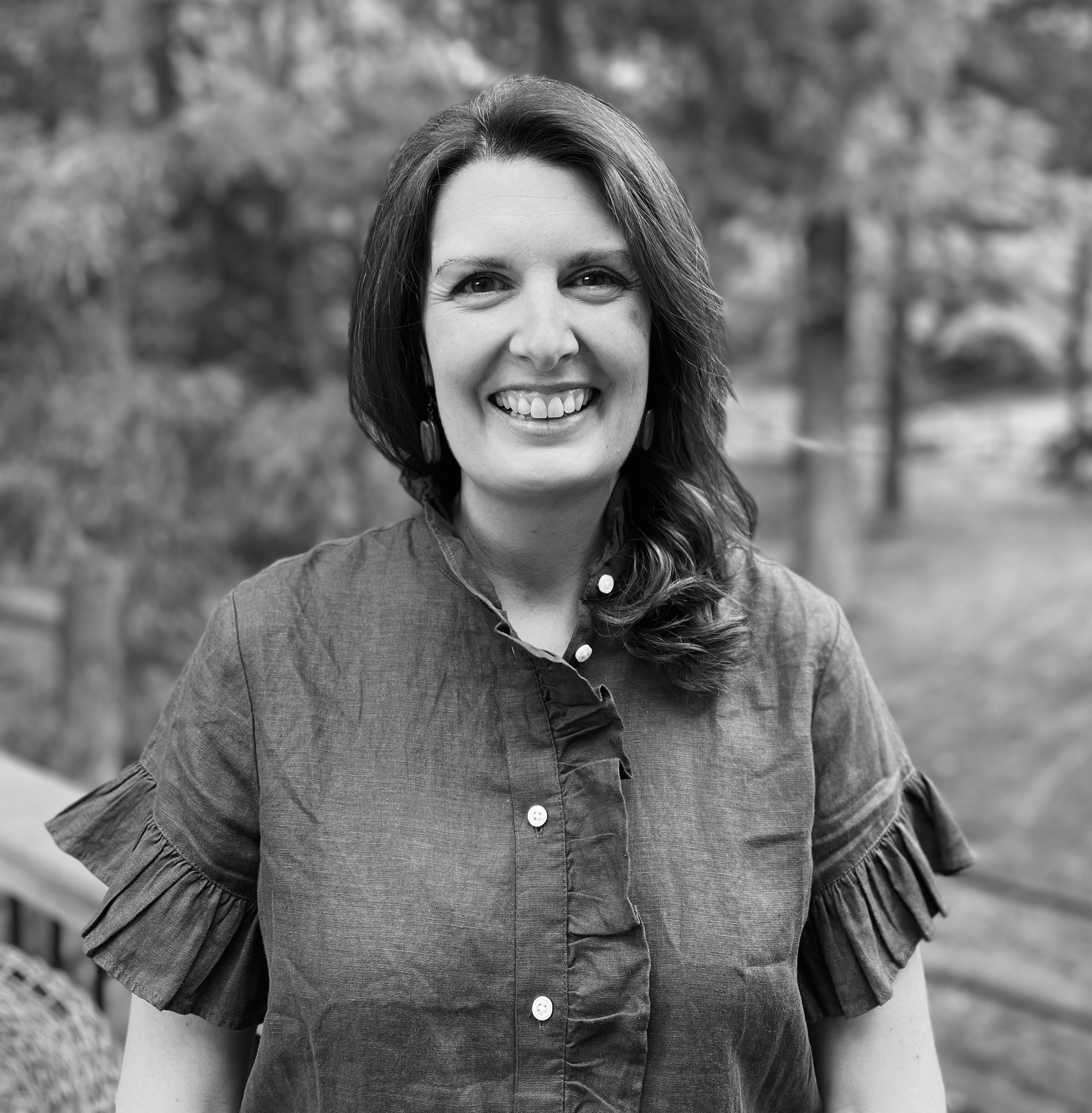 KATHERINE BARRINGER
Katherine was born in Charlotte, NC, and grew up in the Waxhaw area. She and her husband Fitz have two children, Adlai and Wynnie, and a dog named Dewey. Katherine attended UNC-Chapel Hill and is currently studying at Reformed Theological Seminary pursuing a MA in Biblical Studies. She and her family began attending Cross Park Church in May 2021.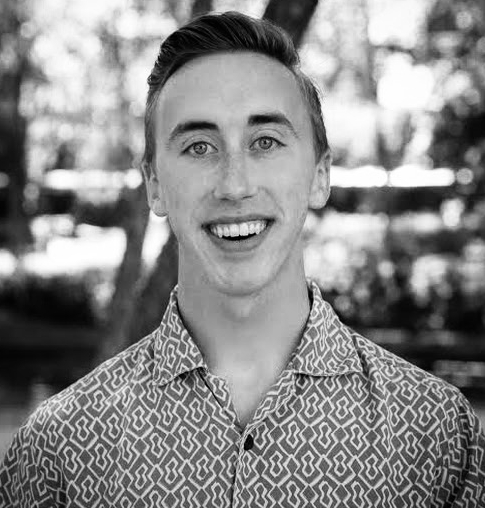 SPENCER JOHNSON
Spencer grew up in the foothills of Morganton, NC. He attended Western Carolina University where he studied Parks and Recreation Management, became a Christian through the ministry of Reformed University Fellowship (RUF), and met his lovely wife, Courtney. After finishing their degrees, the two moved to Blacksburg, VA where Spencer worked for RUF at Virginia Tech (Let's go, Hokies!) and Courtney managed a department of the local Pregnancy Resource Center. Courtney and Spencer have two delightful children. Spencer loves outdoor adventure sports, reading, woodworking, and baking with his family. He is excited to see how the Lord uses him to minister to the youth of Cross Park Church!
NICK DEVUSSER
Nick and his wife Sarah moved from East Tennessee to Charlotte in July of 2019. For the past two years Nick has worked with RUF at Queens University of Charlotte as a campus ministry intern. Sarah is a registered nurse with Atrium Health. They don't have children yet, but they do have a little fur baby named Spurgeon. Nick is continuing to work with RUF part-time while he enrolls at RTS Charlotte with plans to receive his Masters in Divinity. After his time at RTS, he would love to be a Campus Minister with RUF. In his free time, Nick is either lifting weights, playing disc golf with David Carter, watching sports, playing sports, or trying a new restaurant with Sarah.