Rev. Jeff Hardy
Jeff loves being the pastor of Cross Park Church. Jeff grew up in Conover, NC and attended UNC Chapel Hill and Reformed Theological Seminary. After working with Campus Crusade for Christ for several years and living overseas, Jeff and his wife Trish came to Charlotte in 2010 to start the process of planting Cross Park Church. Jeff and Trish have three girls: Caroline, Claire, and Julia.
REV. JORDAN OLSHEFSKI
Jordan grew up in Mechanicsburg, Pennsylvania, and moved south for school, first to Elon University and later, Reformed Theological Seminary in Charlotte. In between, he worked for several years in the business world. He and his wife, Evyn, have four young children. Jordan enjoys planting things in the ground, playing golf, reading with his kids, and as a former Catholic, cheering for Notre Dame football.
WILL MILKS
Will was born and reared in Greensboro, North Carolina, within a family forest of step, whole, and half-siblings. He had a great experience with both private and public schools. Later, he was thankful to attend and complete studies at both Erskine College and Reformed Theological Seminary. Husband to Nicole (a Charlotte native) and father to John Austin, Will is glad for their support as he gets to love Jesus by helping lead worship at Cross Park Church!
ERIN MARTINSON
Erin was born and raised in Charlotte, NC. She holds a Bachelors degree in Sports, Entertainment, and Event Management from Johnson & Wales University – Charlotte, NC and a Masters Degree in Arts Administration from SCAD – Savannah, GA. Erin and her husband, Jon, started attending Cross Park in late 2013. While she is not doing administrative work for Cross Park, she is a stay at home mom. Erin is passionate about adoption, racial justice, and her family.
MISSY VANDENBERG
Missy grew up in Blacksburg, Virginia, and moved to Charlotte in 1997 after graduating from Virginia Tech with a Bachelor's Degree in Hospitality and Tourism Management. She worked in catering, event and project management in the corporate world before retiring to have her first of 3 boys. Missy and her husband Stanton were a part of the church planting team that started Cross Park Church. She joined the staff as the church bookkeeper in July, 2017. When she can find spare time, Missy enjoys working in her yard, cooking, traveling and spending time with her family.
CHRISTINA EMMONS
Christina and her husband Dan have been at Cross Park since the beginning. Christina grew up in Greenville, SC, graduated from Covenant College, and was a middle school teacher. The Emmons have 5 kids: Simone, Luke, Mark, Zack, and Bethany. After having her first child, she became a tutor and later Cross Park's first Nursery Coordinator. Christina also felt called to participate in the Women's Care Team because of her love for the body of Christ. "I have been deeply cared for by the church in many stages of life and desire to walk with women towards Christ in the same way." Christina took voice lessons in high school, once had her picture on a billboard, and starts every day with multiple cups of coffee.
KATIE GIGNAC
Katie and her husband, Brad, have been attending Cross Park since August of 2016. They have three little girls: Natalie, Leah, and Emily. Katie grew up in Virginia, and is the middle of three girls. She is a stay at home mom for their three little girls and serves in the children's ministry at Cross Park as Nursery Coordinator. Katie grew up on a dairy farm where she seldom helped with farm chores. She loves tea, cats, baking, crafts, hand sanitizer, and Christmas. She would love to meet you and learn more about you. Katie has been a member of the Women's Care Team since it began in 2019. She has a desire to encourage and pray for women as they navigate the various joys and trials they encounter in their day to day lives. In her own life, she's found that having an encouraging friend who is rooted in Christ has a profound impact on her faith and helps hedge off feelings of loneliness, doubt, and a sense of apathy. She desires to walk alongside other women (as many women do the same with her) in an effort to help them grow in their faith and be encouraged along the way.
TRISH HARDY
Trish moved to Charlotte in 2010 to help start Cross Park. She (along with her family) cares deeply for the church and its growth, particularly the cultivation, development, and care of its women. She considers it an honor to get to serve in the role of Women's Ministry Coordinator and leads the Women's Care Team. She would love to hear from you on any questions or needs you have.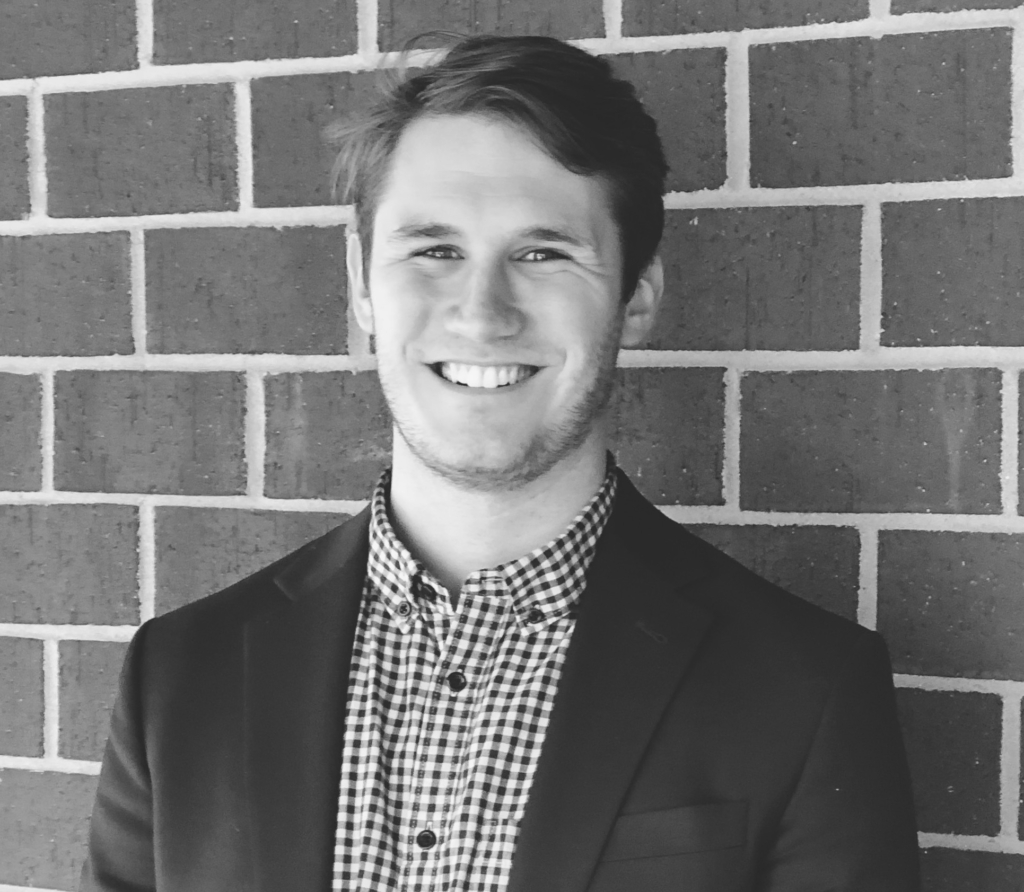 ETHAN BROWN
Ethan was born and raised in South Florida. He was adopted as an infant and is grateful that he came to know the Lord at a young age. Ethan attended the University of Florida, where he met his wife, Amanda, through their involvement with Reformed University Fellowship (RUF). After college, he spent two years working for RUF at Duke University. Ethan and Amanda moved to Charlotte and began attending Cross Park in July of 2018. In 2019, they welcomed their son Judah into the world. Ethan is pursuing a Masters of Divinity at Reformed Theological Seminary and intends to serve as a pastor in the future. In his free time, he enjoys making and drinking craft coffee, reading, watching Netflix, and playing basketball, Spikeball, and just about any other sport with a ball. Ethan is looking forward serving Cross Park in the coming years and is especially excited to get to work with the Cross Park Youth.
DAVID CARTER
David grew up all around the USA following his Dad who served as an Army Chaplain. He loves to talk about all the little cultural distinctives around the States, but David is most thankful for the ways his family pointed him towards Jesus. God's calling brought David to Cedarville University to pursue Biblical Studies and find his beautiful wife, Emily. Together, the Carters graduated Cedarville in 2018 and moved to South Charlotte to pursue a path to ministry. This path includes Emily's career in nursing and David's studies at RTS Charlotte. David also serves as a Chaplain Candidate in the U. S. Army. On a typical week, you can catch David playing sports, watching hockey, playing games with friends, and "nerding out" over something in Biblical Greek. David and Emily are so thankful to be a part of the Cross Park community in setting up chairs, playing worship music, and seeking the Lord through his word.
TILLER M.
Tyler and his wife became members of Cross Park when it launched, shortly after they moved to Charlotte. Originally from Wilmington, he came to know Christ while studying the book of Romans during his senior year of high school. Since graduating college, he and his wife have served in various roles with campus ministry, focusing on evangelism in Charlotte and overseas. As an intern, his duties cover outreach and tutoring to the nearby Sharon Lakes neighborhood. In his free time he enjoys running and pretending that he knows how to do woodworking